ALLCOT empowers climate initiatives in the Dominican Republic through an Article 6 training
In a significant stride toward bolstering the commitment of the Dominican Republic to mitigating climate change, ALLCOT played a pivotal role in a recent training organized by the Ministry of Environment and Natural Resources (MMARN) and the Centre for Agricultural and Forestry Development (Cedaf).
With over 40 officials and technicians from diverse sectors, including public, private, and non-governmental institutions, in attendance, ALLCOT demonstrated its dedication to promoting climate action in the Dominican Republic.
Arturo Vallejo, Diana Guzmán y María Laura Martínez, ALLCOT's experts in Article 6 and Climate Action, led the training, emphasizing national capacity building essential for the implementation of climate markets as outlined in Article 6 of the Paris Agreement.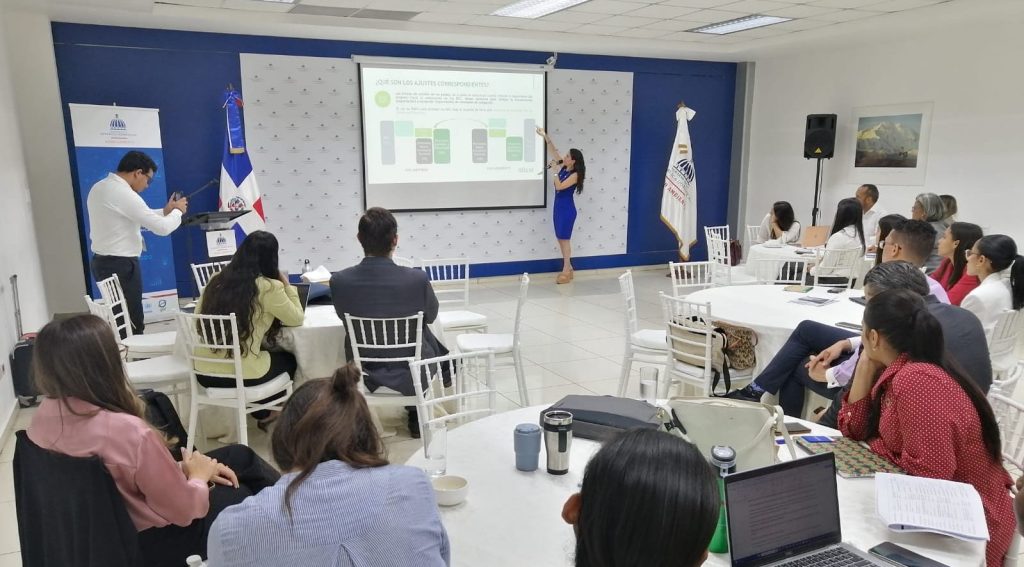 By empowering local stakeholders and fostering a deeper understanding of carbon markets, ALLCOT's involvement in this workshop contributes significantly to the country's efforts to combat climate change.
The workshop was a part of the Capacity-building Initiative for Transparency (CBIT), supported by the United Nations Environment Programme (UNEP) and the Global Environment Facility (GEF).
We invite you to read and learn more about the workshop by reading the web post published by Ministerio de Medio Ambiente y Recursos Naturales.
Tagged:
Climate Change
Environment
Sustainability