ALLCOT's 2022 achievements confirm its commitment to sustainability and fair change
Continuous positioning
ALLCOT continues to position itself as a key player in the fight against climate change, with exponential growth over the last year, high impact projects and third party certifications that guarantee its integrity, transparency and continuous improvement, focused on contributing to the development of an inclusive, equitable and sustainable economy. This is demonstrated in its recent publication Highlights of the Year: working together for sustainability and fair change.
With 14 years in business, in an industry that is very new in the world, ALLCOT is positioning itself as a company with a young and innovative spirit. In the last year it grew from 56 to 137 employees in four countries: Colombia, Mexico, Senegal and Spain, consolidating a diverse, expert and committed team of professionals to face the new challenges and projects that ALLCOT will have in the year to come.
Our certification achievements
In 2022 ALLCOT obtained the certification as a B Company, which, as Jessica Domínguez, Sustainability Manager, explains, "means recognizing before the community of B companies the reiterated commitment to continuous improvement in environmental, social and governance matters as part of our business model. While sustainability is part of ALLCOT's DNA, we are required to evaluate ourselves with independent third parties to identify opportunities to help us strengthen our daily operations.
Likewise, in 2022 ALLCOT achieved certifications in the ISO 9001:2015 Quality Management System, ISO 14001:2015 Environmental Management System and ISO 37001:2016 Anti-Bribery Management System standards. Regarding these certifications, Vladimir Cabrejo, ALLCOT's Administrative Senior Manager, points out that the advantages of adopting these standards include "being able to create a differential compared to the competition not certified, being able to improve our own processes, accessing new markets and public tenders in which these quality standards are required, and above all being able to work more efficiently"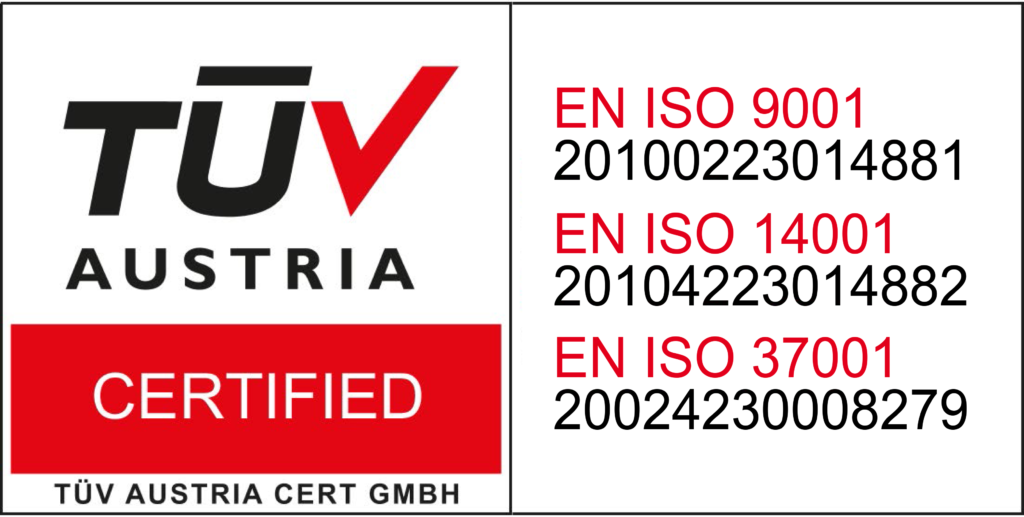 Key sustainability and climate change events
ALLCOT has been recognized as an agent of change with global reach and local commitment. As detailed in the publication Highlights of the Year 2022, the company actively participated in two key events in the fight against climate change. One of them is the COP27 held in Sharm El-Sheikh, Egypt, where the team took an active part in different activities and panel discussions with relevant actors worldwide and reached an agreement with the Government of Senegal and the Australian company Carbon Growth Partners to apply a sophisticated composting technology for food waste, which currently contributes 10% of global greenhouse gas emissions.
ALLCOT also participated in the 4th Colombia-Latin America Climate Summit, held in Medellin, Colombia, "an ideal scenario to discover new business opportunities and have high-level conversations to achieve strategic business for ALLCOT, which will allow us to gain market share and position the brand," said Andrés Herkrath, Chief Business Solutions Officer.
Our environmental projects
Striving to highlight local commitment, the publication (Highlights of the year 2022) reports on the progress of the ALLCOT BLUE CARBON MANGROVE project aiming to restore 10,000 hectares of the mangrove area of the Casamance Delta and Sines Saloum Delta in Senegal; as well as the ALLCOT CPA COOKSTOVES SENEGAL project seeking to provide clean energy solutions for cooking stoves, improving the quality of life of local communities and helping Senegal to increase its ambition regarding climate change mitigation commitments.
Furthermore, the publication includes the progress of the REDD+ Sur del Meta project "Bosques de paz, sustento de vida" (Forests of peace, sustenance of life), whose objective is to protect 77,162 hectares of natural forest from deforestation in the department of Meta, Colombia, improving the living conditions of 1,265 partner families, a large percentage of whom have been victims of the armed conflict.
Finally, the publication reviews the achievements of high-impact projects such as the internal launch of the ALLCOT Academy learning platform and the official launch of ALLCOT Trading.
Tagged:
Certifications
Climate Change
Events
Projects
Sustainability